APIX2® Communication and Video Bridge
The MB86R91 communication and video bridge merges standardized consumer and automotive interfaces into one single chip. Qualified for automotive applications, this device enables the connection of high-performance SoCs from well-known consumer driven applications such as smartphones and tablets.
The APIX2® (Automotive Pixel Link) is fully integrated to enable the distribution of graphics information to multiple parallel displays. APIX2® is Inova Semiconductors' high-speed pixel link, solving point-to-point connectivity solutions for display and camera applications.
Key Features
Independent Companion Chip for APIX2® interconnect
2 SPI (for configuration)
2 OpenLDI Rx
DRGB888 input
MIPI CSI/2 Tx
1 APIX2® Rx
3 APIX2® Tx
2 Automotive Interconnect (AIC) connections
1 MII - connection to Ethernet MAC (Application Processor)
1 MII - connection to external PHY (BCBR)
Product Options
Block Diagram
Application Example
APIX2® Communication and Video Bridge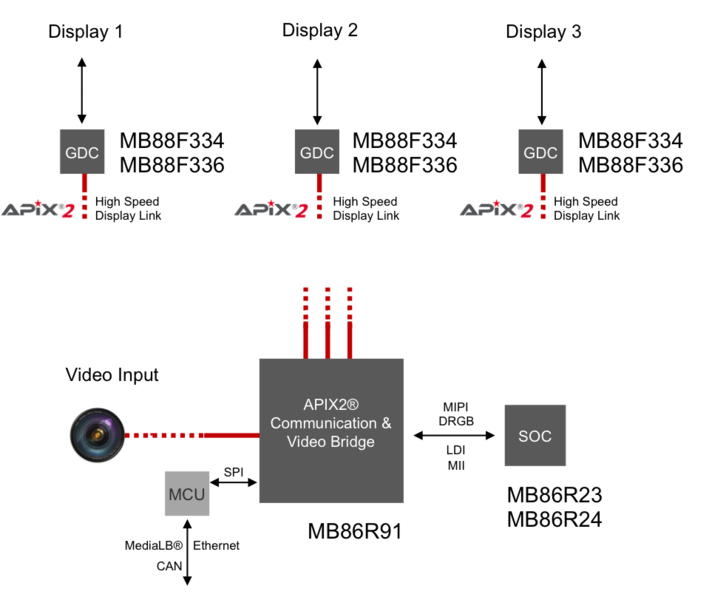 For more information, click here to contact us.