After digital artists create 3D models, they are imported to CGI Studio for testing complex processes between machines and systems, also known as HMI (human-machine-interface).
Technical artists then take over and uses the Scene Composer, a tool which is part of CGI Studio suite, to bundle resources into assets by manipulating the 3D models with textures, text and fonts, shaders, animation, widgets, etc. The instances will then be controlled by animation. It enables developers to control hybrid 2D and 3D scenes using distinct layers mixing these into a single file design.
CGI Studio Tutorial: Address 3D Objects Disappearing
Learn how to selectively light and use shaders in your 3D scene with CGI Studio.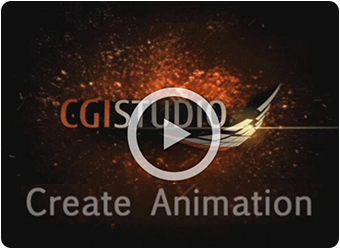 CGI Studio Tutorial: Create Animation
Learn how to add an animation to your camera in the CGI Studio Scene Composer tool.
CGI Studio Tutorial: Import FBX 3D Objects
Find out how to import FBX 3D objects into your scene in this short CGI Studio tutorial.
CGI Studio Tutorial: Correct Object Offset Issues
See how to address object offset issues when you import an FBX object in CGI Studio and the location does not match.
CGI Studio Tutorial: Add a Reflection Camera
Learn how to add a reflection camera to your scene in CGI Studio Scene Composer.