The upcoming IEEE 802.11bf Wi-Fi sensing standard will mark a significant shift in data transmission, with sensors assuming an integral role in new innovative connected systems and applications. Read on to learn more about the benefits of the upcoming standard and the latest RF CMOS sensing technology available from Socionext.
The new IEEE 802.11bf standard arriving in 2024 will enable wireless devices to function as sensors capable of collecting, deciphering, and utilizing positional data from objects in the area around them. The added functionality of the new standard means that wireless devices will be able to calculate fluctuations in signals bouncing around a physical space to determine the position of nearby things. In this way, established Wi-Fi devices will become ubiquitous sensors that are part of networks capable of determining the location and interactions of humans and objects within a particular area.
Example RF Radar and Data Sensor Applications
This new wireless standard will bring innovative connected systems and applications benefiting from highly integrated advanced sensor technologies. Below are some of the use cases that can potentially benefit from an RF (radio frequency) CMOS-based SoC and the new IEEE 802.11bf standard:
Security and convenience applications with 24 GHz RF radar
Devices utilizing 24 GHz RF radar can detect suspicious individuals and approaching objects, automatically triggering an alarm and video recording before an incident occurs.
Driver and vehicle safety applications with 60 GHz RF radar
Systems with a wide bandwidth FMCW 60 GHz RF radar chip and multiple antennas such as 2TX and 4RX MIMOs can detect the position of multiple persons within the vehicle. It can also sense vital signs, which helps prevent drivers from accidentally leaving babies, children, or pets alone in a car.
Advanced driver assistance system (ADAS) applications with 79 GHz RF radar
Vehicles equipped with 79 GHz radar can enable a range of ADAS applications.
Autonomous driving applications with vehicle-to-everywhere (V2X)
Systems featuring V2X for vehicle-to-vehicle and vehicle-to-infrastructure communications can support autonomous driving.
Companies looking to build next-generation sensor-driven solutions like the above will need an ASIC partner with deep RF sensor experience and extensive IP.
Advantages of RF CMOS sensors
Radar-based close-range RF sensors provide numerous advantages over traditional systems:
Lower cost and unobtrusiveness
RF sensors have a lower cost and offer a more unobtrusive sensing solution than other sensing technologies, such as optical sensors.
Wide area detection
RF sensing can monitor multiple subjects and capture changes in the environment over a large area due to the broadcast nature of radar signals.
Outstanding sensitivity
The outstanding sensitivity of RF sensors can even detect breathing patterns at close distances. This greater sensitivity is possible because radar sensors use a waveform modulation scheme called frequency modulated continuous wave (FMCW) optimized to detect and determine an object's position and velocity.
3D location and multiple object detection
Adding antennas allow 3D location and multiple object detection, enabling applications such as monitoring a person's vital signs, breathing, and even sleep quality or recognizing gesture-based interactions at close range.
Ultra-low-power operation and space savings
RF technology with advanced CMOS semiconductor integration offers ultra-low-power operation. It also enables smaller circuits consisting of complete mmW RF circuitry, A/D converters, filters, a built-in dedicated engine for digital signal processing, and standard SPI serial I/O combined into a small planar AiP (Antenna in Package).
Why Socionext is your ideal technology partner
Socionext's RF-CMOS single-chip solutions build on the company's decades of design expertise and technologies, including the RF core, analog-digital integration, and a small package design.
Over the years, Socionext has developed its analog IPs to meet the high performance, low-power, and small-size requirements for various applications.
Our design capabilities include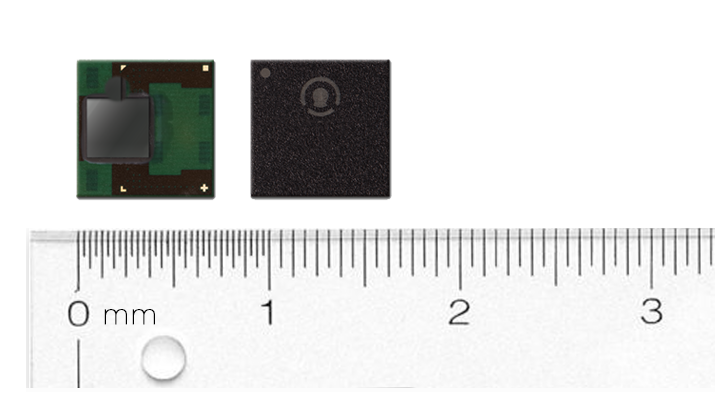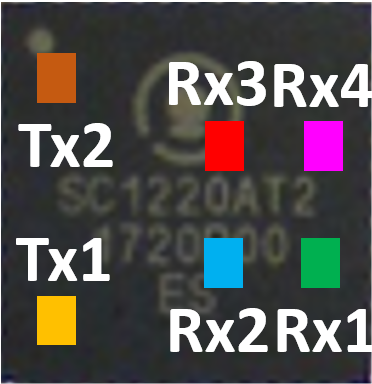 High-precision RF sensor antenna design
Compact and low-power RF-CMOS circuit
Low noise, mobile-optimized design
Socionext can integrate multiple analog and digital components into a single chip using its proprietary technology, reducing the number of components, cost, size, and power consumption. Socionext also ensures optimal quality and product reliability for all of its customers.
You can learn more about our RF CMOS custom SoC solutions in the video below:
Socionext has extensive engineering expertise in radar sensing technology. We provide our customers with quality semiconductor products based on comprehensive and differentiated IPs, proven design methodologies, state-of-the-art implementation expertise, and full support. Contact us today to get started building your next design.