Since our founding in 2015, Socionext has become a leading provider of system-on-chip (SoC) solutions for cutting-edge applications such as imaging, advanced driver assistance systems, smart sensors, industrial equipment, data storage, 5G networking, and more. And it is no wonder. Socionext has a deep commitment to innovation with years of systematic thinking, know-how and great expertise in product development – all these are a part of our genetic makeup backed by many successful project completions.
Socionext offers complete solutions integrating assembly, testing and quality assurance, enabling our customers to fast-track the development of competitive systems using our SoCs. That way, our customers can focus on the features of their core product offerings while we partner with them to provide turnkey embedded technology with cutting-edge intellectual properties (IPs).
Socionext's Innovative Technology Portfolio
Socionext is focusing its resources in several fast-growing areas. Here is a snapshot:
Imaging: Socionext has more than twenty years of experience providing image signal processors (ISPs) for digital cameras. We leverage this extensive expertise to deliver integrated circuit (IC) solutions for imaging products that require higher image quality and lower power consumption. These include action cameras, drive recorders, surveillance cameras, and equipment for augmented reality (AR) and virtual reality (VR).
ADAS and HMI Systems: Socionext leads the way with advanced driver-assistance (ADAS) and human-machine interface (HMI) systems for vehicles. Our solutions employ state-of-the-art image signal processors (ISPs) powering onboard cameras to provide periphery surveillance with high image quality to improve the driver's visibility and accelerate the system's recognition rate. Smart features and functionalities include low-power AI engines, three-dimensional (3D) surround view technology, signal processing SoCs for light detection, and ranging (LiDAR) products. All of our solutions incorporate low-power and high-performance analog IP.
Socionext also has established an Automotive Development Center to facilitate the early development and large-scale production of high-performance SoCs for automotive applications. We are committed to using leading-edge technologies, such as 5nm and 7nm processes, to produce automotive-grade SoCs that ensure functional safety while accelerating software development and system verification.
Data Center: Socionext provides dedicated, large-scale ICs, including platform SoCs using advanced ARM CPU cores, for servers and storage products for data centers. Our customers include leading North American and Japanese manufacturers. Socionext is currently working with our partners to deploy dedicated large-scale integration (LSI) platforms for fifth-generation (5G) micro data centers and base stations.
Networks: Socionext delivers device technology for large-scale optical data communications equipment and dedicated wireless communication systems for the emerging 5G market. The networking infrastructure for 5G is poised to grow significantly in the coming years. To meet these requirements, Socionext has been a pioneer in developing 5G small cell antenna systems and offers a robust lineup of digital ADC/DAC/SERDES devices with advanced features.
Smart Sensors: Since 2012, Socionext has been a leading provider of 24GHz and 60GHz millimeter wave sensor products. Leveraging our technology expertise in this area, Socionext has surpassed our competitors to develop an ultra-low power electromagnetic wave range-finding sensor. Our lineup of sensing solutions provides advanced functionality such as presence and gesture detection for smartphones, home security systems, internet of things (IoT) products, personal computers, office equipment, and more.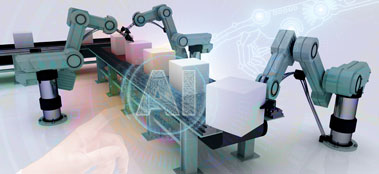 Industrial Equipment: The emergence of Industry 4.0 and local 5G has advanced the introduction of IoT and AI in the manufacturing industry. Socionext's industrial equipment solutions include customized SoCs for the rapidly changing manufacturing industry. Socionext is also spearheading the development of customized SoCs by merging radio frequency (RF) technologies and ultralow power consumption technologies.
Collaborate with Socionext on Your Next Design Project
Backed by a robust R&D investment and an extensive IP portfolio, Socionext offers turnkey, customizable SoC solutions supported by an impressive track record of outstanding service and reliability. We are a trusted partner for companies seeking to differentiate their products with advanced technologies to serve emerging global markets. At Socionext, we believe the customer's success means our success. Together, we will grow our businesses and innovate for a better world.
Contact our team today to find out how we can collaborate with you on your next product development project.