All of us at Socionext are looking ahead to 2018 with great enthusiasm. Things that were science fiction just a few years ago – pocket computers in the form of smartphones, AI-driven personal assistants, smart devices powered by wireless sensors and computer vision, autonomous vehicles, AR/VR, blockchain, digital twinning, and more – are now a part of our everyday personal and business lives.
My colleagues and I at Socionext feel fortunate that every day we have the privilege of teaming with our partners in industry and academia to bring these kinds of leading-edge innovations from idea to reality. It is an exciting time to work in technology.
To all our customers and partners – thank you for the opportunity to work together. We look forward to continuing to collaborate with you to meet and exceed your most ambitious semiconductor design requirements.
Read on to learn more about what is ahead for Socionext innovation in 2018.
Socionext: Combining the Best of Two Large Semiconductor Companies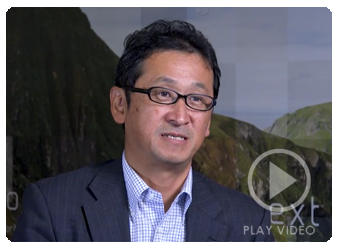 Socionext, founded in 2015, is a fabless semiconductor company built on the merged IC-expertise of Fujitsu and Panasonic. This joint business venture brought together the best from both companies, including a deep talent pool, a track record of outstanding service and reliability, and an extensive and expanding IP portfolio.
With offices in Asia, Europe and America and customers around the globe, Socionext is already the second largest fabless ASIC developer and one of the top ten ASSP suppliers worldwide.
We are technology leaders in fast-growing sectors such as:
Datacenter backbone networks
Power-efficient servers
Satellite communications modems
Consumer electronics and IoT
Professional and prosumer-grade image signal processing
Professional audio-video-bridging and transcoding equipment
Automotive multimedia transport and display systems
Socionext has more than 10,000 IP integrations and over 12,000 patents invested in the research and development of applications such as machine learning, VR, cloud computing, advanced imaging and AI applied to security camera systems, video meta-tagging, factory automation, switching/routing, NVMe over fabric, supply chain applications and more.
Technology from Socionext in the form of standard and customized SoC solutions are powering a wide range of applications in the automotive, consumer, healthcare, industrial, IoT, security, telecom, networking, video, and broadcasting markets.
What Sets Socionext Apart in the Industry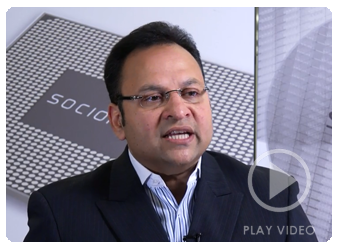 Beyond technology, what really sets Socionext apart is our commitment to our customers as well as our socially-conscious business practices. We aim to turn innovative ideas into reality to help create a new generation of solutions for a sustainable future through close collaboration with our partners in business, academia and government.
Socionext adopts an "adhocracy innovation" approach to provide our customers with a better quality of experience from the design process all the way through to production. By listening closely to the needs of our customers, we strive to deliver durable, cost-effective and efficient solutions for today and tomorrow.  We take pride in the fact that our customers know that they can rely on our excellent customer service, decades of engineering expertise in hardware design, and fast time to market.
A recent example is our close collaboration with GoPro on the design and development of the GP1 custom processor at the heart of their latest HERO6 action camera. GoPro wanted the HERO6 to offer very high image quality and excellent stabilization while consuming the lowest amount of power possible. Engineers at Socionext and GoPro teamed up each step of the way to forge a strong collaborative relationship built on trust, teamwork, and effective communication.
The result is the GP1, a custom processor based on Socionext's Milbeaut® technology that supports 4K/60fps video and 12MP photos in the HERO6.
Another example is our collaboration with Aurora Flight Sciences, a Boeing Company, to develop a Radar Flight Control Module (RFCM), a patent-pending radar-enabled collision prevention system for consumer drones. Teams from both companies worked closely together to pair Aurora's decades of experience developing autonomous aircraft with Socionext's IC engineering experience. The resulting jointly-developed RFCM is an ideal collision prevention solution for mission critical aircraft systems used in commercial, surveillance, communication, experimental and exploration applications.
An Invitation to Collaborate with Socionext
Find out how Socionext can help with your next design challenge. We invite you to browse our products and solutions.
Contact us below to start a conversation about your design requirements today.