Socionext's image processing solutions enable a new generation of intelligent security and surveillance systems. Cameras powered by our latest advanced imaging ICs are able to capture high-quality images in low-light conditions, stabilize shaky images, perform facial detection and more.
Surveillance cameras are an ubiquitous and helpful tool. Cities, law enforcement agencies, companies and even private citizens increasingly rely on surveillance footage for traffic monitoring, public safety, building security, and crime prevention.
The problem being that current generation surveillance systems are not always up to these important tasks. Video quality is often poor or blurry even with high-definition equipment. Stationary cameras have limited viewing angles. And factors like bad weather, low lighting or fast movement only make things worse. Overcoming these challenges requires a new generation of surveillance equipment capable of capturing clear and accurate high-quality video without being affected by poor lighting, bad weather, motion, or restricted view angles.
Enter the latest generation of image processing technology from Socionext.  Our lineup of advanced image signal processors is ideally suited for enhanced security and monitoring applications with features such as low light compensation, seamless image stitching, image stabilization and intelligent image processing.
Next Generation Imaging Technology from Socionext for Surveillance and Security
Socionext offers a complete lineup of ultra-compact, low-power, image processors. These ICs provide fast shutter speed, improved image-quality, and intelligent processing required by new generations of security and surveillance systems.
Here's an overview of the advanced security features enabled by our image processing technology:
Better image quality in low light – Surveillance systems cannot always rely on ideal lighting. Our imaging ICs feature both DNR (Three-Dimensional Noise Reduction) and WDR (Wide Dynamic Range), enabling high quality image capture even under low light conditions.
Omnidirectional viewing angles – Critical security and safety applications require capturing a full view of an area, not just a limited viewing angle. Our 360-degree panorama stitching technology utilizes three-dimensional-algorithms to combine images from dual fisheye lens cameras to deliver a seamless, high-definition, noise-free view of a wide area.
Efficient video capture – Capturing high-definition video is data intensive. Our complete lineup of image processors feature HEVC encoding capable of capturing high-quality video at half the bit-rate of conventional H.264, thus reducing bandwidth and storage requirements.
Enhanced image clarity –  Movement often means blurry or shaky video with conventional systems. Our ICs feature advanced EIS (Electronic Image Stabilization) technology for smooth video capture even under unstable conditions. The EIS feature delivers outstanding video image stabilization with lower power consumption than competing solutions.
Intelligent image processing– Large amounts of video data can be difficult to sort and analyze. Our proprietary image processing algorithm allows security system builders to intelligently process and understand digital images from large amounts of captured data and to be able to filter and produce the exact information needed.

Socionext Image Processors for Security and Surveillance Applications
The demand for intelligent next generation security and surveillance technology will only continue to grow across industries (banking, casinos, retail, stadiums, logistics, manufacturing, and healthcare) as well as with government and law enforcement agencies charged with protecting critical infrastructure and public safety.
Contact Socionext to learn more about our latest image processing solutions for video surveillance and security cameras systems.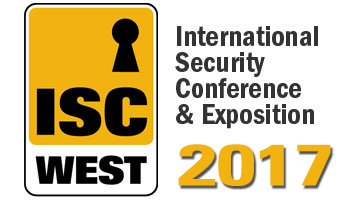 Socionext will be exhibiting at ISC West 2017 Booth 32091 from April 5-7, 2017 at the Sands Expo in Las Vegas. Come  and check out our full lineup of ultra-compact, low-power imaging technology and solutions for security and surveillance systems as well as video monitoring.