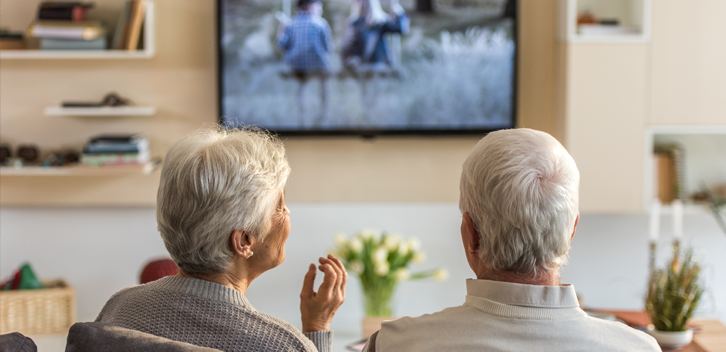 Socionext has developed "TV sound processing technology" that allows people with gradual loss of hearing high-pitch or soft sound to enjoy watching TV in comfort. By applying sound processing technology used for hearing aids to TV viewing, this technology for audiovisual equipment, including digital TVs, and audio systems helps to improve sound quality and create new value in sound designs.
Example of a Scenario for Applying this Technology
As people get older, a common phenomenon is with trouble hearing high-pitched sounds (Figure 1), or difficulty in hearing soft sounds. In the meantime, loud sounds causes discomfort (Figure 2). In addition, some survey results have suggested that in general, senior citizens spend a great deal of time watching TV so it's conceivable that there are many who have trouble hearing a wide range of sounds emitted from the television set.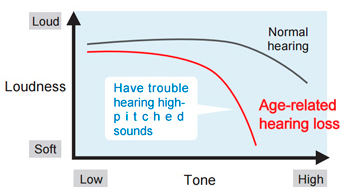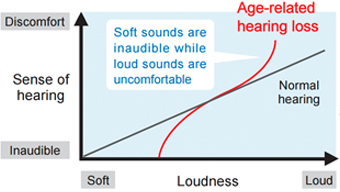 Solution Example
Socionext has developed a technology for processing TV sounds that allow the elderly and those with certain hearing impairment to hear TV sounds in comfort by applying a non-linear amplification technology employed in advanced digital hearing aids for TV viewing. When used for televisions, this technology amplifies soft sounds without hindering speech while automatically control explosion sounds and other sudden loud noises to an appropriate volume level, allowing senior citizens to comfortably enjoy watching TV programs with ease (See image below).
Moreover, the technology adjusts TV sounds without causing people with normal hearing to feel uncomfortable so that everyone can enjoy watching TV together.

Applications
This technology can be used in various types of audiovisual equipment including digital TVs, audio systems, and other applications.