Socionext's technology is helping advance products used in a variety of industrial situations such as security cameras, digital signage and industrial automation.
Surveillance camera systems
Socionext 360-degree Wrap-Around Video Imaging technology is ideal for security, surveillance and other situation-awareness applications. The technology uses a highly integrated SoC and advanced 3D algorithms to synthesize images from several cameras, recreating a seamless, omnidirectional view of the area around a building.
The video-processing technology can show any perspective and any sightline, and instantaneously and smoothly transition from one view to another. The technology is unique in its ability to offer a dynamically definable "free eye point," which enables system designers to select the perspective that provides the viewer with detailed information.
Our security-camera solutions come in a single package. This compact, lightweight and low-power-consumption ASSP is equipped with all the camera functions, as well as the technologies employed in monitoring applications such as scene recognition, haze removal, tampering
detection, camera-shake detection, motion detection, intrusion detection, line-cross detection, and movie HDR.
Our technology also makes it possible to develop products that detect and track a target object in real time, and capture every frame of a target object.
Products
The 360-degree Wrap-around Imaging technology
Milbeaut security camera solution
Computer vision accelerator with PH1-Pro5 Processor
Digital signage
Our SoC is designed for display devices with various interfaces. For multi-screen purposes, the SoC supports the industry's largest 10 x 10 panel. Designed to adjust the joint width and differences in display between panels, this SoC allows our customers to efficiently develop public display products.
Our system LSI will streamline smart devices that allow AV content to be displayed with high image quality and viewing comfort. A combination of high performance, low-power consumption, and a space-saving design enable development of the high-definition displays needed for today's signage applications.
Product
Graphical displays for a wide variety of applications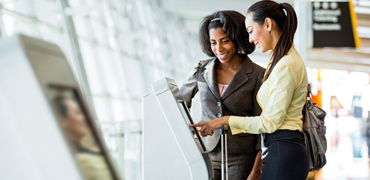 The Socionext graphics display controllers (GDCs) enable a wide range of industrial graphical applications, including point-of-sale terminals, gaming machines, industrial-control panels, automation, robotics, signage (e.g., electric kiosks), fuel-pump displays, voting-machine displays and vending machines.
Products
R0x family of graphics display controllers
3D audio solution
Using speakers placed in front of the listeners, our stereophonic audio technology localizes sound images at the ear, behind the head, and at other positions. Bass-emphasis technology processes sounds that otherwise cannot be played back from smartphones or from the small speakers used in some flat-panel televisions. This enables listeners to perceive low-pitched sounds. The solution is appropriate for a wide range of mobile, entertainment and video devices.
Products
R1x family of graphics display controllers
Industrial automation and test equipment
Our custom SoCs enable development of state-of-the-art industrial automation and test equipment, helping our customers meet increasing demands for performance, flexibility, power efficiency and cost-effectiveness.
Products