Milpitas, Calif., September 12, 2023 --- Socionext, a global leader in advanced custom SoC technologies and solutions, celebrated the grand opening of its new branch office in Bangalore, India on September 7. The new office is being headed by Socionext America, Socionext's US subsidiary, and is focusing on R&D activities for the company's core products and solutions.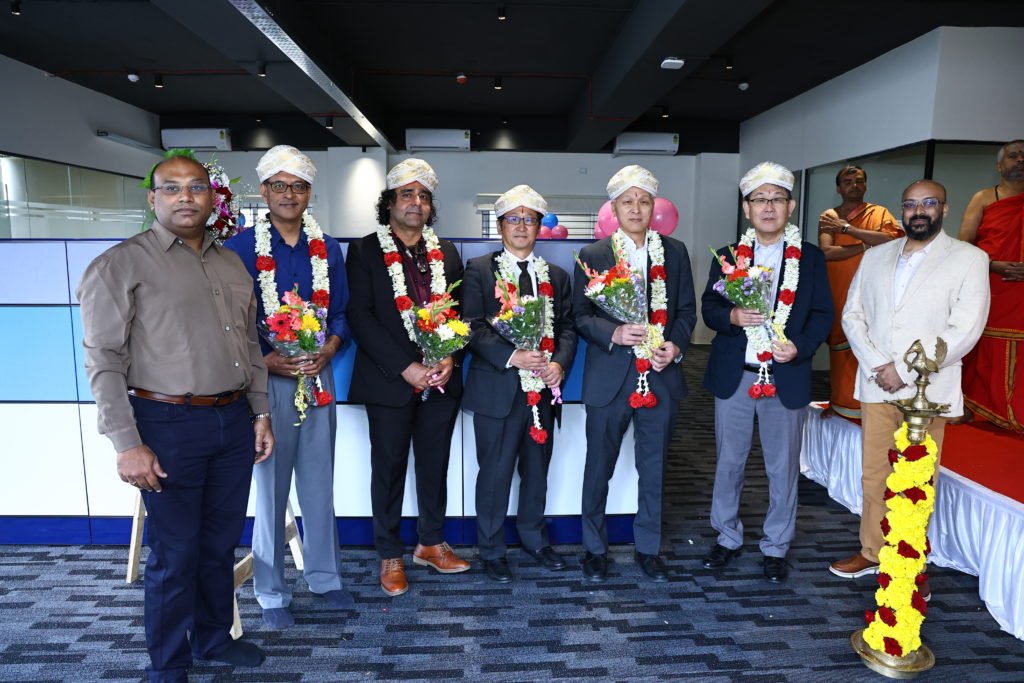 In addition to having a strong talent pool of engineers and designers who work on various aspects of chip design and verification, India has become a semiconductor design hotspot, with about 2,000 chips designed every year1.
"Opening an office in India is a major achievement for our company as we expand our presence and capabilities in one of the world's most dynamic and fast-growing markets. The India office broadens our opportunities and is a vital resource in our effort to create strong relationships with the global business community and to position Socionext as a valuable player in the semiconductor chip design ecosystem," said Takuji Nukiwa, President of Socionext America. "Our employees, customers, and partners are the driving force behind Socionext's success and growth. I am confident that with our new office in India, we will achieve even greater heights and create more value for our customers and stakeholders."
The office in Bangalore will also enable Socionext to explore new opportunities for collaboration and innovation with local partners and customers to deliver high-quality, high-performance SoC solutions that meet the diverse, evolving needs of the global market.
1: Source: MaximizeMarketResearch
About Socionext America Inc.
Socionext America Inc. (SNA) is the US branch of Socionext Inc., one of the world's leading fabless SoC suppliers. Headquartered in Milpitas, California, the company provides leading-edge technologies and offers a wide range of standard and customizable SoC solutions. Socionext America meets customers' requirements with quality semiconductor products based on extensive and differentiated IPs, proven design methodologies, and state-of-the-art implementation expertise, with full support.
For product information, visit our website, e-mail [email protected] or call 1-844-868-1795. For company news and updates, connect with us on Twitter, Facebook and YouTube.
Socionext Inc. is a global SoC (System-on-Chip) supplier and a pioneer of a unique "Solution SoC" business model through decades of industry experience and expertise. Socionext contributes to global innovation in advanced technologies including automotive, data center, networking, and smart devices. As a trusted silicon partner, Socionext delivers superior features, performance, and quality that differentiate its customers' products and services from their competition.
Socionext Inc. is headquartered in Yokohama, and has offices in Japan, Asia, United States and Europe to lead its development and sales activities. For more information, visit https://www.socionext.com/en/.
All company or product names mentioned herein are trademarks or registered trademarks of their respective owners. Information provided in this press release is accurate at time of publication and is subject to change without advance notice.