Ultra-compact, ultra-low-power 60GHz radio-wave ranging sensors for automotive in-cabin sensing applications
Overview
The new series utilizes the 60GHz frequency band and time-division multiplexing (TDM-MIMO) processing with multiple transmitting and receiving antennas that can detect the position and movement of passengers in a vehicle with maximum accuracy.
In addition to achieving the AEC-Q100 automotive grade stress test qualification with a Grade 2 temperature tolerance ranging from -40°C to 125°C, the devices enable easy acquisition of three-dimensional (3D) position information. This can be achieved without requiring advanced expertise in high-frequency devices and signal processing. The SC1260 series combines antennas, wireless circuits, AD converters, FIFO memory, SPI interface, and an intelligent power control sequencer for flexible duty cycle control.
Key Features
Antenna in Package (AIP) technology integrating multiple antennas (2-Transmitters and 4-Receivers).
Integrated radar signal processing unit for presence, distance, and angle detection.
High precision 1D to 3D sensing: wide bandwidth (6.8GHz max.) and high-accuracy linear chirp FMCW radar.
TDM-MIMO operation (6 x 2 virtual antenna array) explicitly designed for in-cabin sensing, enabling a single sensor to detect multiple passengers seated in a row.
Competitive low power operation ~1mW for In-Vehicle use cases, minimizing battery load.
Consumes an average of 0.72mW at 0.1% duty cycle operation, which offers significant power reduction of up to 50% when activating camera devices with motion detection.
High-volume mass production using standard CMOS semiconductor processing technology.
Voltage ranges from 1.8-3.3v for flexible IO connectivity.
Unaffected by environmental conditions with the ability to transition through resins and non-metallic materials.
Features
High-resolution 1D to 3D sensing
- 2 Tx and 4 Rx integrated antennas supporting TDM-MIMO operation and achieving a 6 x 2 virtual antenna array
- Wide bandwidth (6.8 GHz max.) and high-accuracy linear chirp FMCW radar
- Example of sensing target: infant lying in the child safety seat or persons sitting on the seat
Highly integrated device enabling faster hardware development
- Integrated radar signal processing unit (Distance/Angle/Presence detection), antennas, RF circuit, ADC, FIFO, and SPI interface
- Smaller PCB, less BOM, and easy assembly
- Smallest package for all-in-one interior radio sensor (6.0 mm x 9.0 mm, BGA package)
Low power consumption for reducing battery load
- 4 levels of operation (Shutdown, Deep Sleep, Light Sleep, Sensing)
- Intelligent power control sequencer for managing flexible duty cycle operation
- Activates other devices by integrated presence detection functionality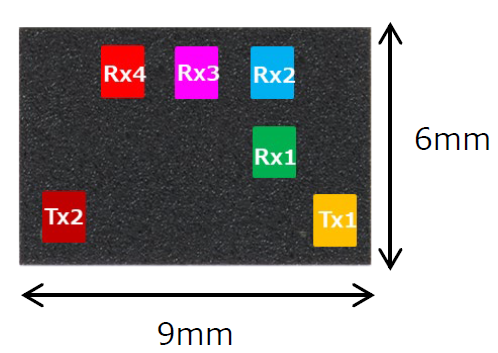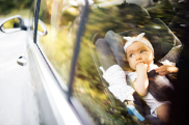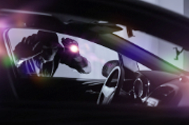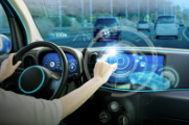 Specifications
| | |
| --- | --- |
| Key Features | TDM-MIMO operation, 3D position detection (X, Y, Z coordinate output), 3D presence/absence detection, range FFT output, automatic intermittent measurement, high-performance power supply noise filter, 11-bit oversampling ADC, advanced sequencer |
| Average Power Consumption | 0.72mW at 0.1% duty cycle operation |
| Transmission Frequency | 57.1 to 63.9GHz |
| Package / Size | FC-BGA / 6mm x 9mm x 1.2mm |
Evaluation Kit
SC1260AR3 evaluation kit hardware
Sensor driver/ library and sensing evaluation software (GUI)
Related documents

Evaluation software (GUI) operation manual
Control API specification
Application note (Sample C source for API)
Product Inquiry
For more information, please complete the form below or call us at toll free +1-844-680-3453.